Nov 07 2013
USB has taken over as the "one plug" for most purposes. The coming-soon Power Delivery specification will likely expand that reach quite a lot.
Already though, USB has taken over my desk, thanks to this shiny new 7+2 hub. (Not an affiliate link, I just like it.)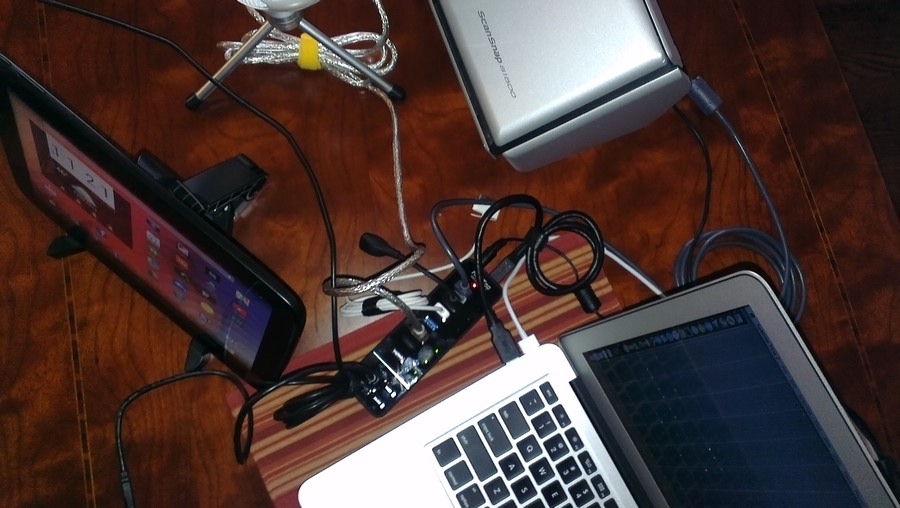 If you found this post useful, please link to it from your web site, mention it online, or mention it to a colleague.
No responses yet