We've all heard that life / business / progress are moving faster "these days" than ever before. This feels true to me (in the positive sense, I am no Luddite), but I am also leery of how easily each generation becomes convinced that it invented newness, change, and youth.
On the topic of technical design innovation, though, we are obviously living in an era of very rapid progress. Here is a great example: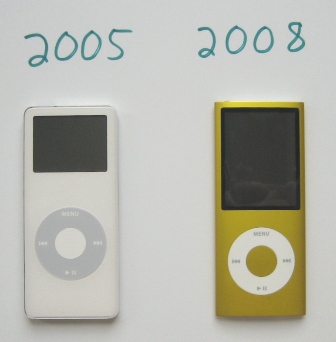 The question this raises for me, and that it should raise for you, if you are a field which is at all technical and competitive, is whether you are keeping up with the pace of the world around you. Compared to three years ago, is your work product (code, process, design, attention to detail, vigor) obviously better? How about the next three years?